Australian owned alternative protein start-up All G Foods, are on a mission to challenge and dominate the flexitarian food movement in Australia, and local chefs are leading the way!
With science and technology at the centre of everything that they do, All G Foods, founded by entrepreneur Jan Pacas has brought on an impressive line-up of investors onboard, securing an exciting food future for the Australian food service and it's consumers.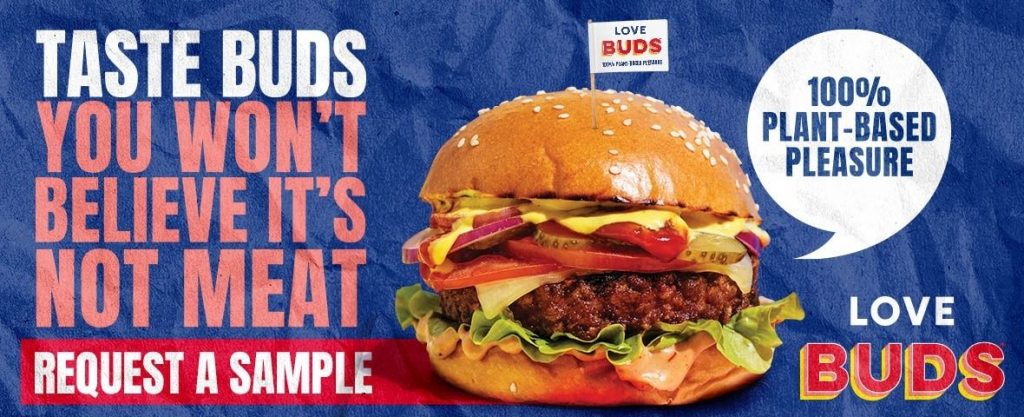 Chefs all around Australia have embraced the newest player in the space through, Love BUDS™, All G's 100% plant-based product line. They've added unique creations to the menu as their customers embrace the flexitarian food movement.
Sydney-based All G Foods' first product is Love BUDS™ Burgers which arrived on the shelves of IGA supermarkets and in burger venues around Australia during September last year. The newest creation, Love BUDS™ Mince is predicted to be a game-changer in the food service industry and can be used across multiple outlets. Striving to empower chefs to be creative in the kitchen, never compromising on the flavour or the consumer experience. You will hardly believe it isn't meat.
With their first product launch well seeded into the café and on-premises market, Love BUDS™ burger patties, sliders and mince can now be found in over 500 cafes and restaurants around the country with this number continuing to grow.
Over the next 12 months in addition to burgers and mince, the Love BUDS™ range will extend to sausages, chicken and bacon. As the demand for alternative proteins are growing, chefs will bring their creative game to life and find new and unique ways to deliver animal-free alternatives to their menus.
Order your free sample now at welovebuds.com or contact salesenquiries@allgfoods.com.