With a proud family farming heritage of over 45 years, Farm Frites is a leading potato manufacturer, providing products to over 100 countries around the world. They aim to be at the forefront of global trends, striving to produce innovative, value for money products for their customers. Farm Frites Australia was founded in 2016, providing local expertise and personalised service to the Australian Food Service market.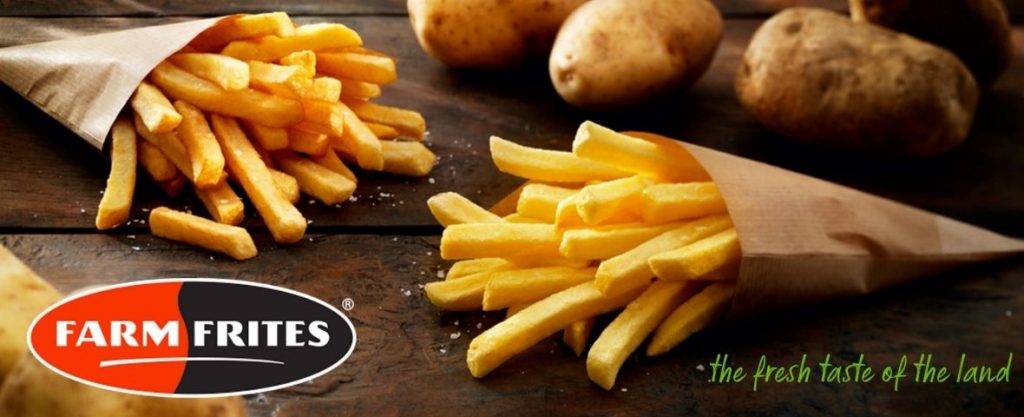 Farm Frites products are:
Freeze Thaw Capable
Gluten Free
Kosher
Halal
During 2022 the Countrywide Advantage – InSeason Customer Rewards Program will feature:
Farm Frites Seasoned Wedges
Farm Frites Skin-On Wedges
Farm Frites Potato Mash
Farm Frites Chunky Triangle Hashbrowns
Farm Frites Mini Chunky Hashbrowns
Once you try these products, you will appreciate the taste and consistency of every bite. Farm Frites select the best potato varieties and batches based on two criteria: pure potato taste; and consistent size.
The key benefits of their Wedges are:
Great taste – especially the Seasoned Wedges
Consistent in size
Their Potato Mash is a real winner and is already used in commercial kitchens across Australia. Key features include:
Simply pure mashed potato
IQF frozen pellets are easy to use and enable portion control
Super quick and easy to prepare – 7 minutes in a Combi Oven.
Light and fluffy texture
Perfect on its own, or season to your liking
Gluten Free
Their Hashbrowns taste great, and the chunky format gives you the fantastic combination of:
Crispy brown exterior
Moist potato interior
A less oily finish
Farm Frites Australia will launch their new website in 2022 – farmfrites.com.au. In the interim please view the linked product brochure for more information.