Aussies are obsessed with the Bao Bun, pillowy soft sandwich style buns designed to suit any savoury or sweet filling you throw at it.
Jump on this growing craze with Hakka's new Baoger, Asian style burger buns – where bao meets burger.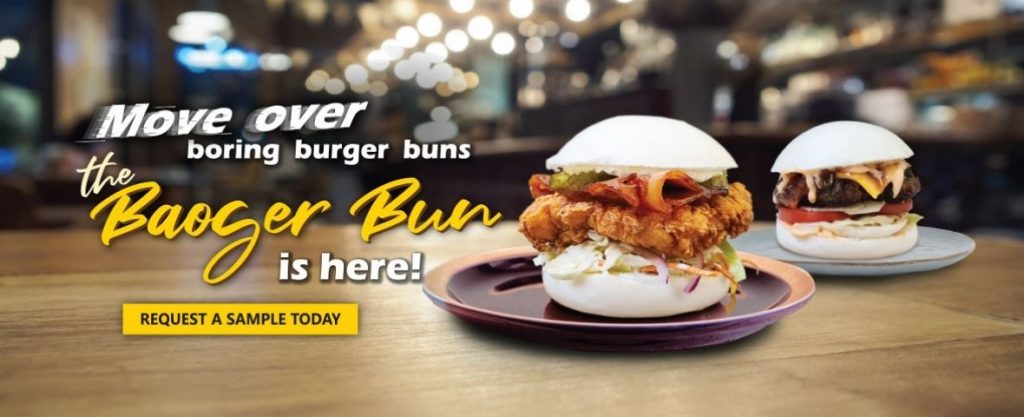 Hakka Baoger tip!
The trend with burgers right now is to build upwards! Tall & stacked high burgers with plenty of filling and layers is all the rage right now, as opposed to flat, wide burgers.
Hakka's baoger buns, once steamed and filled are the perfect size and ensures a generous eye-catching, drool-worthy presentation!
Why the Baoger?
– Menu flexible – caters to multiple channels with a variety of applications
– A trendy point of difference – Stand out from the crowd with this unique and modern offering
– Vegan suitable and Halal certified to cater to any dietary requirement
– Does not contain milk, soybean, egg or sesame like other similar offers
– Authentic recipe – Distinct soft, fluffy texture with a slightly sweet flavour profile
Click here for a sample today!