After indulging over the festive season, there has never been a better time to kickstart improving your diet. So why not consider going vegan in 2022?
You'll also be doing your bit to reduce your impact on the environment too!
And thanks to plant-based products becoming increasingly available it's easier than ever to make the switch, while still enjoying hearty, delicious and fuss-free meals.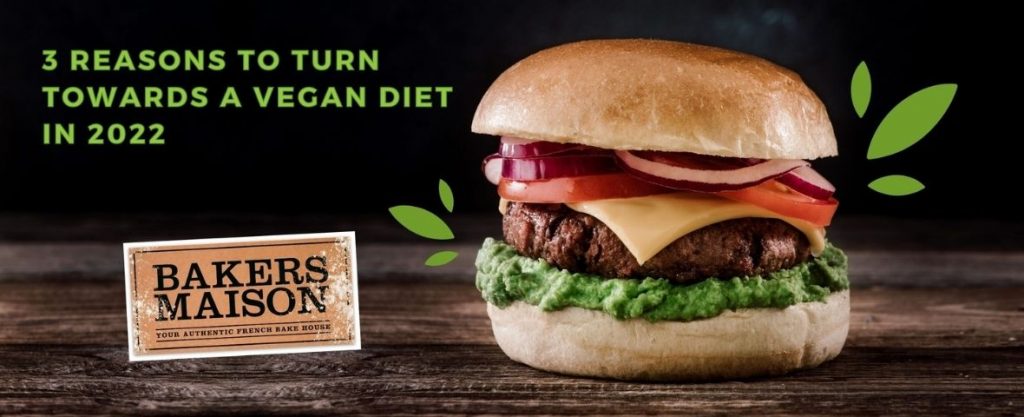 Trying a healthier diet
All types of diets can be healthy. But following a vegan diet is one of the easiest ways to encourage yourself to eat dishes packed with nutritious food like fruit, vegetables, nuts and grains.
It is also possible to get all of the nutrients found in animal products through other means; it just might require a little more thought and planning until you get used to making new recipes.
Fortunately, this is easier than ever with Bakers Maison's Plant-Based products, which are the perfect building block for any vegan meal.
Did you also know that their Garlic Bread Slices (Code 11701) are plant-based? Perfect as a side dish or to share!
Experiment with new recipes
So many of us get stuck in a food rut and it can be difficult to know how to get out of it. But one easy way to mix things up is to experiment with vegan recipes.
Whether you're going to eat plant-based meals every night, or just a couple of times a week, it'll give you the excuse you need to break out of your comfort zone and try something different.
We recommend putting together a grilled Portobello mushroom sandwich with Bakers Maison's Baguette range, crunchy Dinner roll as a side to your winter's soup or a mouth-watering plant-based burger with their Potato Bun (Code 14935).
Doing your bit for the environment
From recycling household rubbish to bringing a carrier bag to the supermarket, many of us take small steps to make our lifestyles greener in order to help the environment.
Going vegan can also reduce your carbon footprint. Bakers Maison are already reducing their carbon footprint by:
0% waste into landfill
Enabling farmers to utilise edible waste from the bakery to be recycled into animal feed.
Using natural gas for our 12 industrial ovens rather than electricity.
1,900 m² of solar panels, generate 15% of our total electricity needs.
Water conservation: 3,000 litres rainwater tank recycled to amenities & gardening.
Replaced factory & warehouse lighting with LED lights
Using Tapy Card (electronic Business Card with QR Code) instead of Paper Business cards.
Reduced printing & paper wastage by over 60% in 3 years, using Document Management System, Warehouse Management Software, Sign On Glass POD
Favouring electronic flyers & brochures, no printed catalogue
Rearing animals for food requires a lot more land and water than it does to grow crops for plant-based diets.
By eating vegan meals, even some of the time, you are helping to reduce the negative impact your diet has on the environment.
To know more about plant-based products, vegan recipes or for general enquiries, please visit Bakersmaison.com.au or call them on 02 8707 7777