With over 30 years' experience crafting superior quality premium condiments for the professional kitchen, Birch & Waite's premium range of relishes are crafted with the finest fresh Australian ingredients to add big flavour and the perfect texture to your menu. Batch crafted and in a convenient bucket format, the range adds instant visual appeal to any dish.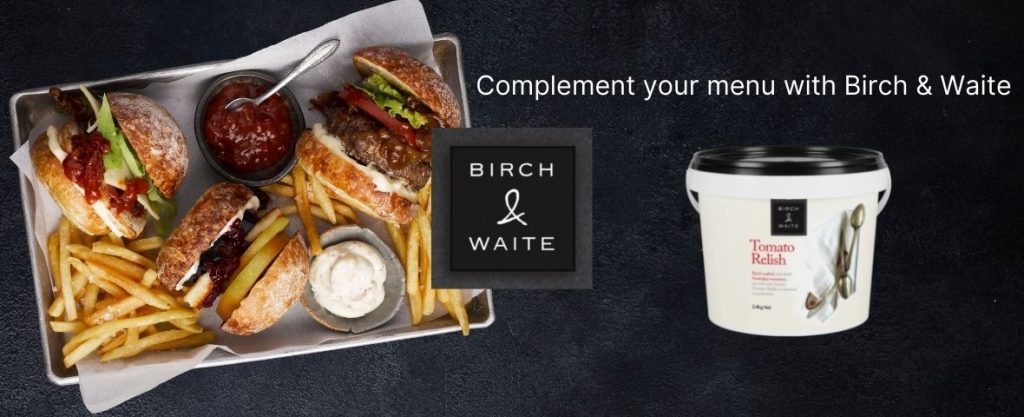 Birch & Waite's fresh chilled Relish Range includes a vibrant and moreish Beetroot Relish, a Caramelised Onion crafted with fresh Australian onions and real butter, and a hero Tomato Relish, which is vibrant with a delicious fresh and balanced tomato flavour.
With the global allergen free food market projected to reach $111b by the end of 2030, consumers are increasingly demanding plant based food options. Birch & Waite's plant based Tomato Relish offers foodservice professionals a one-stop menu solution that suits a variety of dietary requirements.
Batch crafted with fresh Australian tomatoes, Birch & Waite's fresh chilled Tomato Relish is seasoned to perfection with the perfect balance of rich flavours, adding colour to any dish. This product is:
• Proudly Australian made: batch crafted locally using fresh ingredients
• Consistent quality: tastes scratch-made allowing you to save on time and labour
• Allergen friendly: gluten free, ovo-lacto vegetarian, plant based, free from added preservatives, artificial colours and flavours
For more information and for Birch & Waite's full product range, please visit their website or keep up to date on Instagram.
This article has been provided by the team at Birch & Waite.