As we head into the festive season, try out this fantastic Chai Tiramisu recipe using Tatua Mascarpone. Remember, if you are registered in our InSeason Rewards program you earn points for your purchases of this product and other participating products from Manassen Foods. For more, click here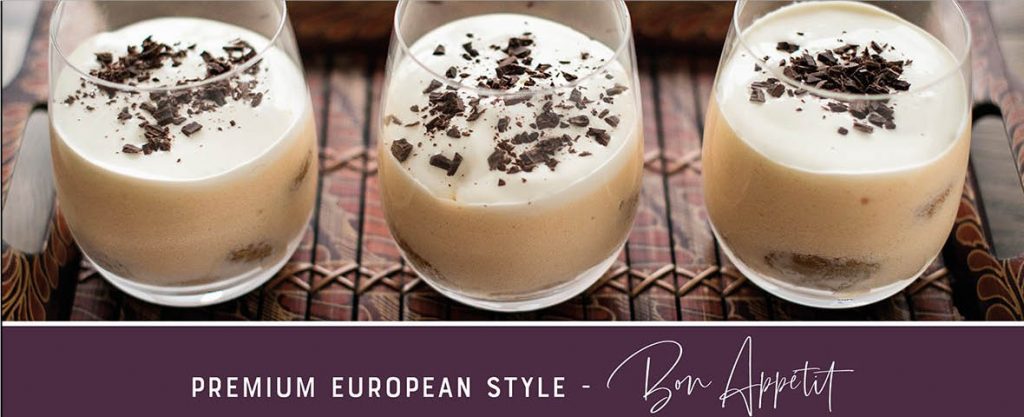 CHAI TIRAMISU
Ingredients:
4 eggs
3/4C sugar
200g Tatua Mascarpone
1C cream
1C Chai syrup
1C cold, brewed tea (earl grey, chai or your favourite aromatic black tea)
24 savoiardi (Italian sponge fingers, found in all good food stores)
Tatua Dairy Whip, to serve
Method:
Separate the eggs. Beat the whites to the soft peak stage. Then beat the yolks and sugar together until thick and pale.
Stir in the Tatua Mascarpone and then the beaten egg whites.
Dip the savoiardi into the chai syrup before arranging in your dish. You want the biscuit to soak up the chai but you don't want it to become saturated and fall apart.
Cover half of chai soaked savoiardi with half the Tatua Mascarpone mixture before adding another layer of savoiardi then topping with the remaining Tatua Mascarpone. Cover and refrigerate overnight.
Top with whipped cream and sprinkle with cinnamon sugar just before serving.
Makes one large tiramisu or can be served as individual serves in elegant glasses