This classic Egg dish goes French with spinach, ham creamy hollandaise atop the pièce de résistance, a flaky croissant! Served with a coffee or a cheeky Mimosa.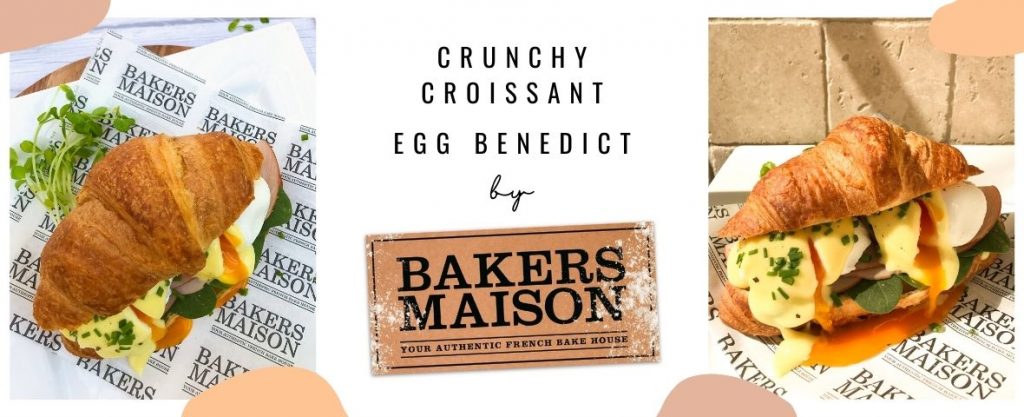 Ingredients:
2 Bakers Maison Fully Baked Butter Croissant
8 slices of Canadian ham
1 cup of fresh spinach leaves
4 tablespoon of hollandaise sauce
Chopped chives (garnish)
Directions:
1. Defrost Bakers Maison Croissant and pop in a pre-heated oven (180C) for about 8-10 mins.
2. Bring a pot of water to a boil. When close to boiling, carefully pour each egg into the water. Cook for 3 to 4 minutes until the egg white is set but the yolk is still runny.
3. Use a slotted spoon to remove the egg from the water onto a paper towel-lined plate. Set eggs aside.
4. To assemble the Eggs Benedict cut croissants in half lengthwise, top each croissant half with Hollandaise sauce, a few spinach leaves, ham and 2 poached eggs. Then spoon the remaining hollandaise over the eggs, sprinkle chopped chives, salt and pepper and serve with a coffee or a Mimosa.
For more information about Bakers Maison products and recipes, visit their social channels @bakersmaison (Instagram) @bakersmaisonrevesby (Facebook) or their website here.