Chris' Food Service range just got a whole lot better. Now with a wide variety of flavours to choose from, their new 800g range is a high quality, price effective way to bring Christmas catering to the next level.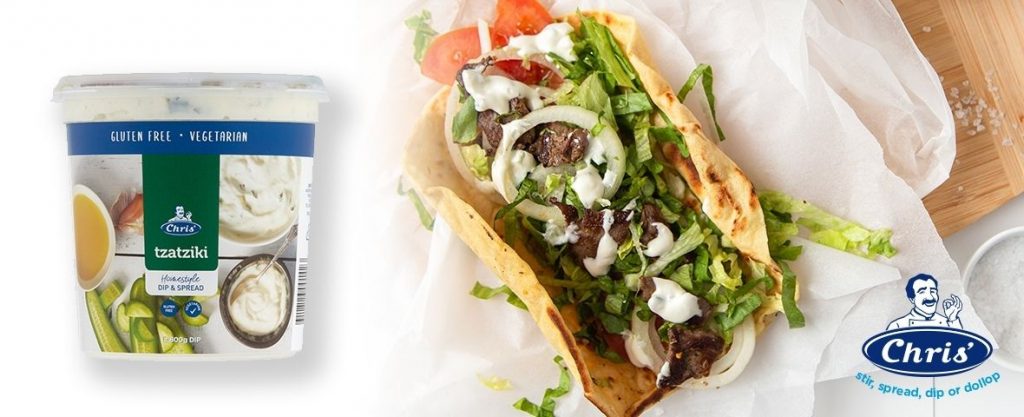 Australian owned and made since 1982, Chris' Foods looks to inspire in a modern, multicultural world where every meal should be a celebration. With even more flavours to choose from, their Food Service range is perfect as an ingredient in your menu. From stirring into a pasta, to spreading on a sandwich, filling tartelette shells or even dolloping on top of a tasty taco.
Use Chris' Dips to enhance your Christmas catering menu. Avocado & Spicy Capsicum are great Christmas colours.
Chris' Foods are proud to bring their customers the food that they love to use themselves-bringing the flavours of their Greek heritage, such as caviar and tzatziki, to the menus of Australian restaurants, pubs and clubs. Today, they to be passionate about making food that is full of flavour and easy to use every day by chefs and cooks everywhere.
For recipe inspiration or more information about their new 800g range, click here.