Introducing the newest addition to the Steggles foodservice range, Steggles Chicken Hot Wings. There's nothing better than a crispy-on-the-outside, juicy-on-the-inside, hot-as chicken wing.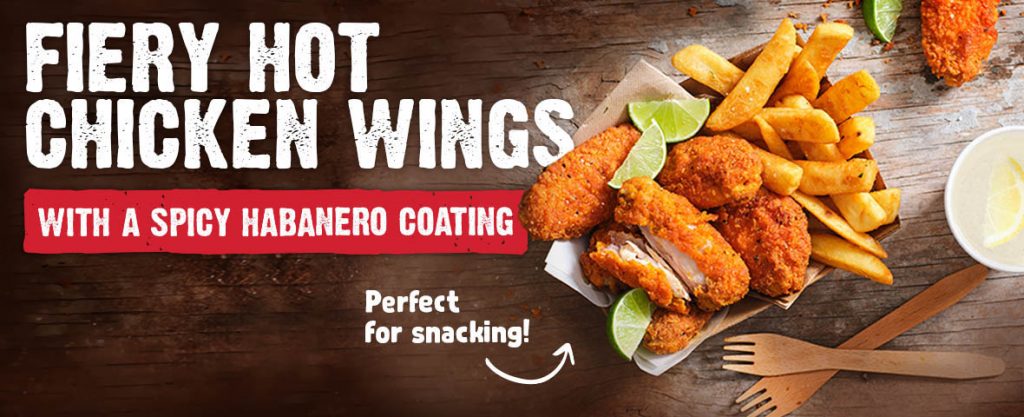 The Steggles Hot Wings are coated in a crispy Habanero coating that delivers a burst of fiery flavour. Spicy, packed with a Habanero punch and with a crunchy coating, the Hot Wings will ignite the taste buds. It's HOT… but that's the way Steggles like it.
The Steggles Hot Wings is available nationally in a 1kg bag through foodservice distributors. Quick and easy to cook just pop in the oven or fryer and let your taste buds feel the HEAT! Perfect to plate up as a starter or a great take-away snacking option.