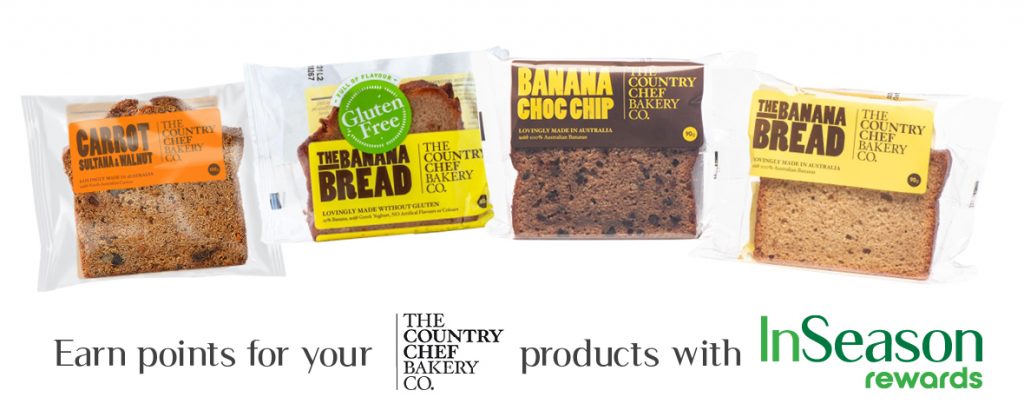 Country Chef are inspired by the love of quality baking, it's what gets them up in the morning and puts a whisk in their hands. It's what has taken them from homemade pikelets in the 50s to partnerships across Australia with leading foodservice Distributors today.
This year, Country Chef are celebrating 70 years of this passion through traditional desserts and favourite recipes handed down over the decades as well as exciting new taste sensations, fine finishes and artisan details you'd be proud to call your own.
Seen in their famously light, crunchy pavlovas and in spoonful's as much as it was baked into their home-baked goodies three generations ago. It's in the tiny, handcrafted details as much as the big deliveries to branches nationwide, who see the difference this passion makes. It's what County Chef share when they send their creations out into the world to sprinkle enjoyment into every day.
Country Chef like to believe that their hero products such as Banana Bread assist in creating life's special moments with generous helpings of their craft and fantastic local ingredients like Queensland bananas, and Australian sugar and wheat. Supporting Australian farmers around Tully and Innisfail, they save over 6 million bananas every year from being wasted because they're slightly smaller or larger in size, shape or colour.
Now they are bringing their four bakeries under one fabulous roof in a brand new custom-built, best-in-class site at Caloundra in the heart of the Sunshine Coast.
Over double the size of the current manufacturing footprint, and equivalent to the Sydney Opera House or 21 Olympic size swimming pools, their new home is impressive to say the least. With this increased capacity comes new capabilities for products, and a guarantee for consistent supply throughout their current channels.
Needless to say, Country Chef are still continuing to help save time and create margin-winning masterpieces in kitchens across Australia. Still family, still crafted, still on the Sunshine Coast, and always for the love of quality baking.
To find out more visit https://www.countrychef.com.au/