All of the convenience of a processed cheese slice, together with that distinctive cheddar flavour that burger lovers love. It's a mouthful of dairy goodness. With a strong cheese flavour and a high melting point, DAIRYMONT burger slices don't burn when building burgers on the grill and they 'hang in' on the burger. Smooth. Yellow. It'll make your burgers look and taste mouth-wateringly delicious! Try DAIRYMONT Burger Slices for yourself today!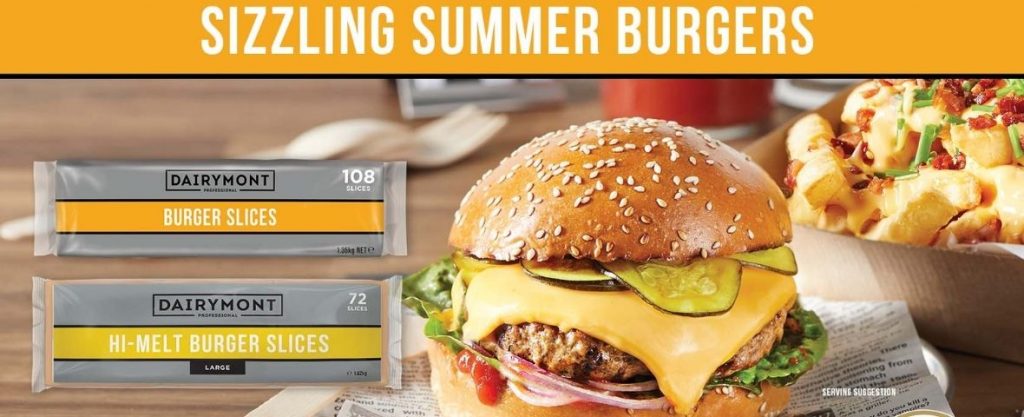 Bega are a food partner you can trust, with a superior wholesale product range from cheese to condiments, dressings, mayonnaise, spreads and portion control staples. Their brands include some of Australia's favourite household names such as VEGEMITE, ZOOSH, BEGA, TATURA & DAIRYMONT.
Don't forget you can earn InSeason Rewards points for purchasing participating Bega products from your local Countrywide Distributor. Find out more here.