Looking for a delicate white fish with a sweet, mild flavour and clean, fresh mouthfeel to add to the menu? I&J South American Crispy Battered Flathead Fish Bites might well be the perfect choice for your customers.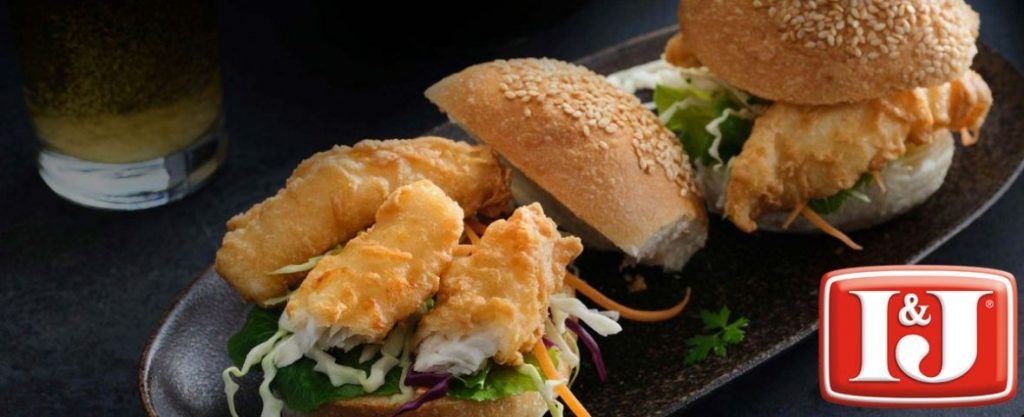 Wild-caught in the Southern Atlantic Ocean, I&J South American Crispy Battered Flathead Fish Bites have been hand cut and hand-dipped in batter to evoke an authentic 'made from scratch' presentation style. Available in a convenient 3kg carton, 20-30gm portion size, simply cook from frozen and deep fry or cook in a commercial oven.
David White, Executive Chef, Simplot Australia, says I&J Flathead Fish Bites are a fantastic product as they deliver in so many ways. As a chef, I love a product that is versatile and can be used in multiple menu applications, and this product is perfect for that. Its portion size means that I can use it as a premium finger food, as part of a seafood platter or even as a 'step-up kids' meal option. It's also perfect for hot box snacking or for quick and easy Fish & Chip meals across dine-in, takeaway or delivery occasions. It really has a broad range of uses, and with freezer space always at a premium, it means I can have one product in the freezer with lots of menu options. As well as the versatility, it's a species of fish that customers will easily recognise, which also adds to its menu appeal.
This product absolutely delivers on expectations of flavour and texture, the combination of flaky, sweet, mild-tasting fish in a light crispy batter is a timeless culinary classic.
For more information, please contact your local Foodservice Distributor, your Simplot Foodservice Representative, or go to Simplot Foodservice.